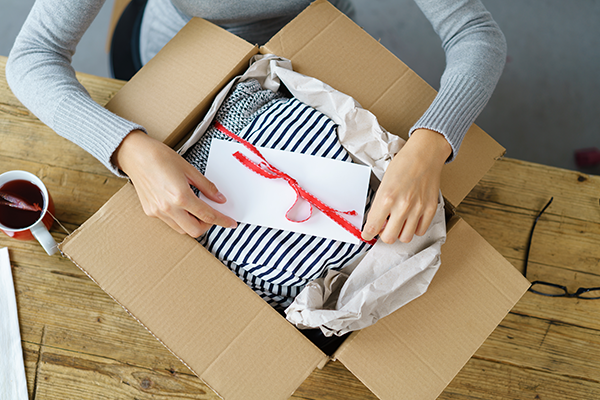 Earlier today, I read an interesting WSJ article titled "Online Brands Try New—and Old—Ways to Stand Out to Shoppers" which described the challenges of building and sustaining a customer base in the increasingly crowded world of eCommerce. In my work with customers across a spectrum of industries, I have seen first-hand how hard it is to connect with new purchasers. Ad networks are flooded with options in every conceivable product category, and click costs for digital ads continue to rocket ever higher. Marketing channels continue to proliferate, diluting budgets and reducing the net impact of creative content. Which is why once a brand successfully lures a customer into a purchase, the need for an effective customer journey plan is critical.
Obviously, digital strategies are front-and-center in this planning…email, text, in-app messaging…these techniques are inexpensive, highly customizable and readily attached to sophisticated AI engines, and can unlock seemless connectivity to instant gratification and additional conversions. Yet, there is one technique that seems consistently overlooked by marketers….the packing slip, or other package insert.
Rethinking the Packing Slip
The lowly packing slip is a functional insert for most sellers….a practical sheet that helps guide fulfillment or order QC, while offering basic returns details for the customers. Some brands supplement that sheet with preprinted, non-personalized content…a stepwise improvement over NO insert, but still not leveraging the potential that personalization offers.
Using a combination of cloud-technology along with current generation, compact, affordable print systems, it is possible to conveniently deliver highly personalized content in eCommerce shipments that can:
build brand loyalty
trigger actionable engagement with the customer
capitalize on the 'unboxing moment' when the consumer is at the peak of euphoria with their purchase
Cierant recently introduced the ActionPack™ program to address this opportunity. This AI-supported, high-personalization technology supports the creation of fully-branded intelligent content that is flexibly formatted, and can readily integrate marketing content, packing slip and shipping content all in one seemless flow. For now, the point is not to sell the platform…but to explore why the concept makes sense in today's digital world.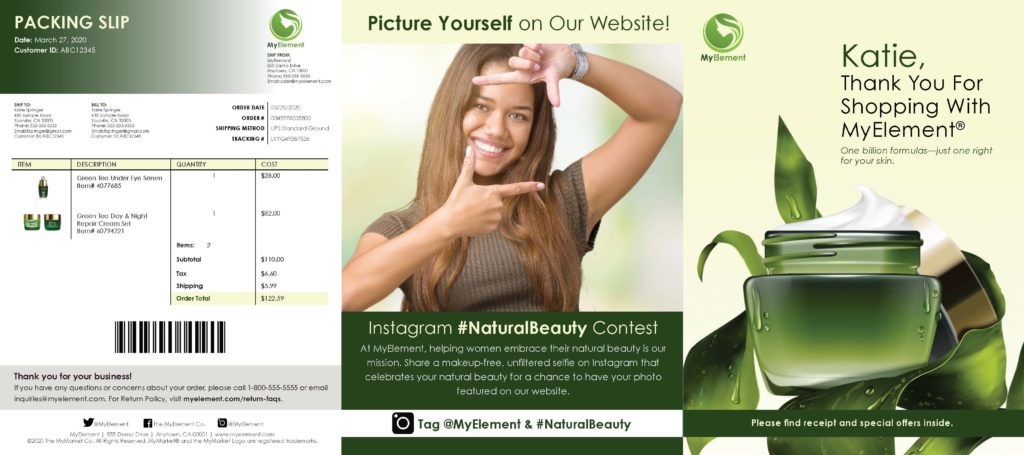 Paper may seem prosaic in the modern marketplace, but its value…as illustrated in the WSJ article referenced previously…is real. A tangible deliverable can be used to:
cross-sell other merchandise
drive engagement-oriented content such as usage tips, lifestyle suggestions, or local market content
promote social media engagement through cross-media links to a brand's social pages
deliver a fun, memorable message associated with personal or regional triggers (e.g. a proximate birthday, local events of interest, etc.)
AND…for organizations with a local physical store presence…can be used to drive traffic to the retail venue.
Of note…all this capability can be delivered for LESS than the cost of many online clicks. And it is important to remember that paper can end up posted on a board, left on a counter, etc….'stickiness' that represents residual brand presentment valuable for developing long-term brand identity in a world awash in options.
Finally, it is important to note that most warehouse/fulfillment platforms have become more 'services-oriented', meaning that integration of techniques that require downstream content output are no longer prohibitively complex. And the output devices needed to print in B&W or color have dropped in price while increasing in reliability…making real-world implementation at scale viable.
Success in crowded and competitive markets requires conscientious and consistent commitment to true 360° communications. In that light, the implementation of an intelligent, paper-based insert into all physical shipments represents a foundational strategy for both brand building and share-of-wallet optimization. Yes…even in a digital world….lowly paper may have renewed relevance!