What It Means to be Emergency Ready
Emergencies and disasters happen when we least expect them. When disaster strikes, there's no time to scramble looking for a paper-based plan. Employees need to be able to instantly access and activate emergency response plans. That's why we developed ERP-RedE™—a mobile application that maximizes business resilience through rapid response action and intelligence.
The Confidence & Clarity to React In an Instant
A mobile emergency response plan app, ERP-RedE shifts your emergency plans out of the three-ring binder and into the smartphones of your employees. Vital response plans, safety procedures and compliance checklists are made available in a convenient format that staff can follow in even the most challenging circumstances. No fumbling trying to locate paper plans—with one touch of our app, the information you and yours colleagues need is available in an instant.
Eliminate the bulk and expense of paper-based alternatives with a mobile solution that gives staff the knowledge needed to react swiftly and safely.
Features
Serving as a centralized source for emergency response plans and communications, ERP-RedE offers six modules that businesses can customize with their enterprise-specific content: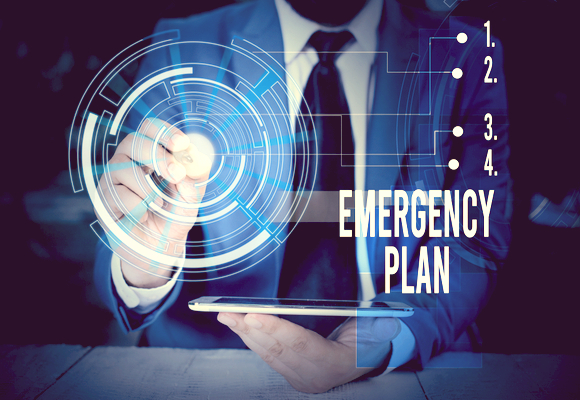 Key Benefits
---
---
Simplifies Updates: Real-time content updates ensure information accuracy.
Accelerates Response Time: Provides instant access to the intelligence staff need.
Reduces Cost: Eliminates the cost of having to design and print paper booklets.
Increases Compliance: Maintains digital log of response actions & communications.
24/7 Access: Works without WiFi connectivity.
---
Advance Your Emergency Readiness!
---
---
Complete the form below to schedule a demo or request additional info.
---